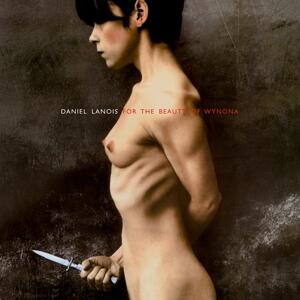 DANIEL LANOIS - FOR THE BEAUTY OF WYNONA (Vinyl)
210,00 kr.
147,00 kr.
180gr./1500 Cps On 'Smokey' Coloured Vinyl
1-LP Holland 1993 / 2020
Alternative / Rock / Indie
Producer, musician and songwriter Daniel Lanois got his big break when asked to co-produce U2's The Unforgettable Fire and their subsequent 1987 Grammy Award winning album The Joshua Tree. Lanois is an accomplished guitarist in his own right, which he displayed on his second solo effort For The Beauty Of Wynona, released to critical acclaim in 1993. Lanois delivered a breezy and warm album, carefully crafted songs with beautiful arrangements, rhythms and soundscapes. This one will definitely grow on you. Now available on "smokey' coloured vinyl.
Tracks:
1. The Messenger

2. Brother L.A.

3. Still Learning How To Crawl

4. Beatrice

5. Waiting

6. The Collection of Marie Claire

7. Death of a Train

8. The Unbreakable Chain

9. Lotta Love To Give

10. Indian Red

11. Sleeping In the Devil's Bed

12. For the Beauty of Wynona

13. Rocky World
Varen kan desværre ikke købes, da der ikke er flere på lager